Dr. Paul Dunkling DDS
Jericho and Burlington, VT
Dunkling & Penney Dentistry

Dr. Paul Dunkling received his DDS degree from the State University of New York at Buffalo in 1982. Following dental school, he completed a one-year General Practice Residency at the Medical Center Hospital of Vermont. Post-residency, Dr. Dunkling decided to stay in the area and opened offices in Burlington and Jericho, Vermont.
Dr. Dunkling has had the privilege of studying under the guidance of internationally recognized educators and researchers in the field of dentistry. He is an alumnus of a number of post-doctoral programs including the prestigious L.D. Pankey Institute for advanced dental studies and the LSU Cosmetic Dentistry Continuum in New Orleans, LA. He is an active member of the American Dental Association , the Vermont State Dental Society , the Academy of General Dentistry and the Academy of Cosmetic Dentistry .
Dr. Dunkling and his wife Kerry together have five children, one grandchild and a very active little puppy. They currently reside in Swanton, Vermont.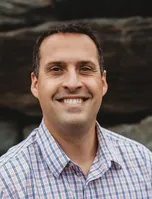 Dr. Greg Penney DDS
Jericho and Burlington, VT
Dunkling & Penney Dentistry

Dr. Greg Penney was born and raised in Labrador City, Newfoundland, Canada. He received his DDS degree from McGill University in Montreal, Quebec, Canada in 2003. After graduation, Dr. Penney became one of only a handful of people who "moved south" to Vermont and in 2004 completed a General Practice Residency with Fletcher Allen Health Care. Since then, Dr. Penney has continued his studies, training in postgraduate courses for dental implants, grafting, cosmetic dentistry (including Lumineers), and many other general dentistry procedures.
Dr. Penney is an active member of the American Dental Association (ADA), Vermont State Dental Society (VSDS) and the American Academy of Implant Dentistry (AAID) in which he is currently working towards obtaining an Associate Fellowship.
Outside of the office, Dr. Penney enjoys spending time with his lovely wife Dawn and their two daughters Rebecca and Rowan. His hobbies include golf, boating, hockey and grilling.

Dr. Sierra Cooper DMD
Jericho and Burlington, VT
Dunkling & Penney Dentistry
"Hello everyone! My name is Sierra Cooper and I'm so excited to be joining Dunkling & Penney Dentistry as an Associate Dentist and to be serving such a wonderful community of people!
I was born and raised in South Burlington, Vermont and grew up enjoying all the natural beauty this state has to offer. From boat rides on Lake Champlain in the summer, to cider doughnuts in the fall, to digging out the car in the winter; I've experienced all the good, great, and cold that comes with being a native Vermonter.
After graduating from SBHS, I moved to Greenville, South Carolina to attend Furman University where I studied the pre-medical sciences, got involved with a sorority, and incorporated "y'all" into my vocabulary. It was during these years that I discovered dentistry and started shadowing Dr. Penney at the office. Thanks to these experiences and Dr. Penney's guidance, I decided to pursue a career in dentistry!
I graduated with my Bachelor of Science Degree in Biology and hurled myself into the city of Boston where I attended the Boston University Henry M. Goldman School of Dental Medicine. My first summer of dental school was spent shadowing at Dunkling & Penney Dentistry and it was during this time that I got to meet the hard-working and dedicated staff. I was welcomed so warmly by the patients and the staff, making my short time at this office so enjoyable. Four years went by of intense studying and practice, many bowls of Boston clam "chowdah" and Red Sox games; and before I knew it, I was Dr. Cooper!
I concluded my many years of education by attending a general practice residency for one year in Asheville, North Carolina. There, I treated patients of all ages in both the traditional office setting and the hospital setting; providing emergency care, fillings, crowns, dentures, surgeries, root canals, and more. It was this experience that allowed me to expand on my clinical skills and confidence and to become more familiar with complex dental cases. I spent that year working with under served patient populations; and it was an honor to play a part in the positive impacts, both big and small, that were made in my patients' health.
Shortly after starting my residency, I had the pleasure of meeting with Drs. Dunkling and Penney and was given the incredible offer of joining their practice! To say I was excited is an understatement; this was a dream come true to have the opportunity to work alongside my mentors in the community that has been my home for so many years.
When I'm not doing dentistry, I am finding some way to keep my hands busy. Whether it's painting, crafting, cooking, etc, I am happiest when I am creating. I also love my dogs and plants (my home is a jungle)! I do yoga, cycling, and barre when I am feeling especially active, and I will lounge and turn on a podcast or audiobook when I am feeling especially lazy. One of my goals is to improve my snowboarding skills, which are very poor at the moment, but I believe my time in Vermont will help me reach that goal. I will keep y'all updated on my progress!
I offer you all my deepest gratitude, for welcoming me to the Dunkling &a Penney Dentistry community! I am committed to providing excellent care and to being a reliable and trustworthy resource for our patients. I eagerly look forward to meeting you all and serving you as your dental care provider!"